Looking forward and preparing for later – Data Compliance in the digital age
Regardless whether your business is a large enterprise, SME or startup: Nowadays, no company can avoid topics such as data processing and data protection. If you want to maintain a trusting and professional relationship with your customers, the compliance and implementation of data protection regulations is of the utmost importance. As data privacy regulation and trends are constantly developing, companies need to keep up with the changes.
On 28 & 29 September 2022, privacy experts from various data protection authorities, international businesses and outstanding startups came together virtually at Bitkom's Privacy Conference to discuss the latest trends in the field of data protection, international data transfers, and cooperation for the data economy.
At #pco22, we had an interactive programme with inspiring keynotes, panels, and practical workshops on GDPR implementation and interpretation.
#pco22 addressed the latest topics in the industry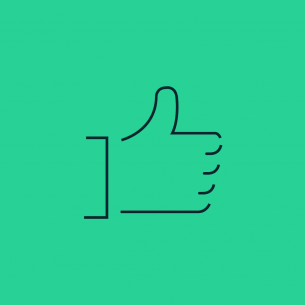 Regulation
GDPR, ePrivacy Regulation, Data Governance Act & Data Act – there are numerous privacy regulations that must be considered when running a business. At #pco22, we talked about regulatory topics, looked at their principles and discussed the possibilities they offer.
Technology
How to build a secure Cloud infrastructure for sustainable data protection? What are the technological options to preserve privacy? These and further related questions were discussed and answered at #pco22.
Platforms & Web
Marketing in the new era of data privacy: at #pco22 we had the opportunity to discover data-driven marketing, web services, cookies, and to learn how to protect confidentiality and deliver performance at the same time.
International data flows
Data flows across borders correspond with our modern and globalized economy. But they also raise concerns about the protection of privacy. At #pco22, we took an in-depth look at the key questions, latest developments and solutions regarding international data flows.
GET YOUR PERSONAL UPDATE
If you want to stay in the loop, sign up for our newsletter now! You will receive the latest news on top speakers, programme highlights, networking opportunities, and much more from the Bitkom Privacy Conference 2022.